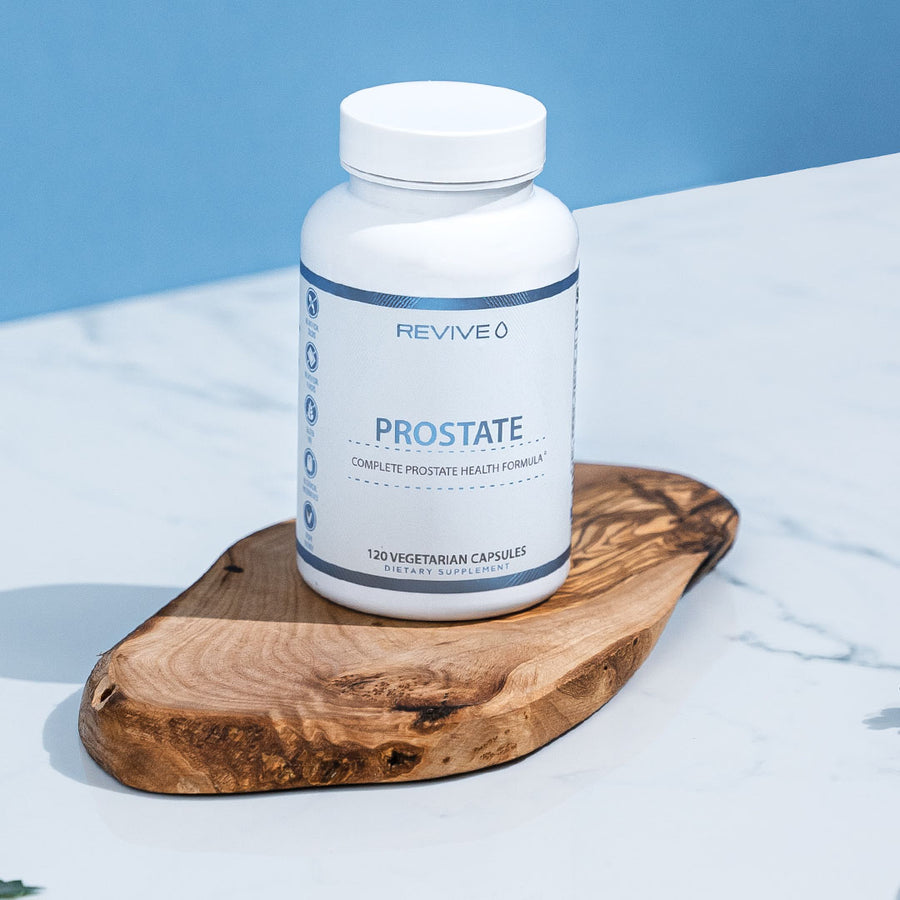 Prostate from Revive
This supplement formulation helps support already-healthy prostate and bladder function. Each serving is packed with potent natural ingredients like saw palmetto and beta-sitosterol. Additionally, our prostate supplement contains 300mg of BioResponse DIM® to support already-healthy estrogen levels and estrogen metabolism.
Support already healthy prostate size and function
If frequent trips to the bathroom are interrupting your sleep or activities of daily living, this prostate supplement is for you. Like the rest of Revive supplements, our prostate health supplements are made with high quality ingredients that enable you to make the most of your days—and nights.