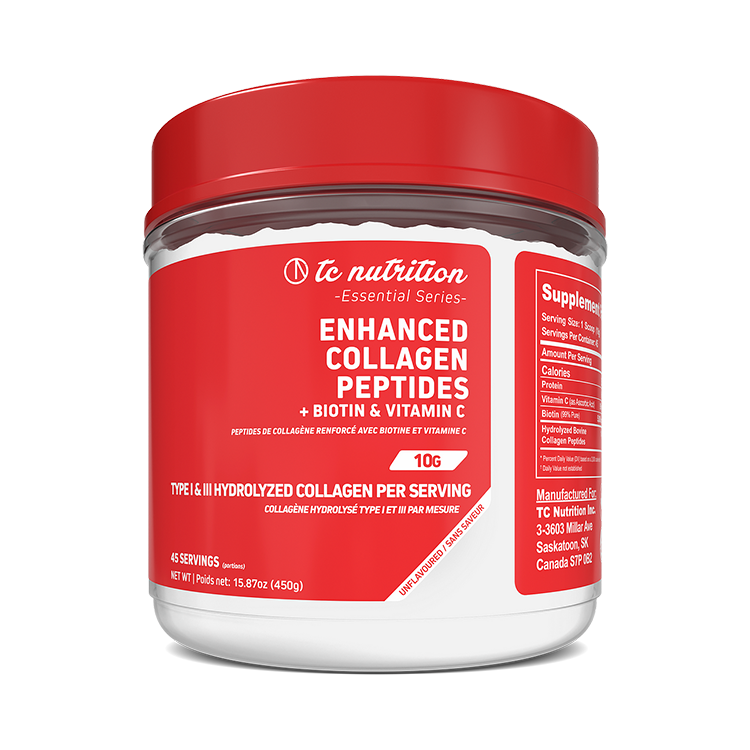 SCIENCE-BACKED ENHANCED COLLAGEN PEPTIDES
> Promotes Healthy Hair, Skin, and Nails

> Enhances Recovery & Muscle Repair
> Improves Joint Health
> Helps Maintain Radiant & Youthful Skin Complexion
> Zero Carbs or Sugar & Gluten Free
> Tasteless, Perfect for Mixing in Your Favorite Beverage!

Our scientifically formulated, hydrolyzed collagen drink ensures you get the best results.
Unlike other collagen supplements, we included Biotin and Vitamin C so you get the most out of our product and recover better & get results quicker!
OUR SCIENCE-BACKED FORMULA:
90mg Vitamin C (as Ascorbic Acid)

5,000 mcg Biotin (99% Pure)

10g Hydrolyzed Bovine Collagen Peptides

Typical Amino Acid Profile Per Serving